Cockington Caper Affiliated Entry
1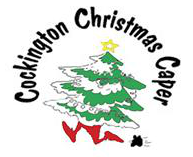 By purchasing this entry to the Cockington Caper you are agreeing to the declaration below.
I understand that this race is held in accordance, and that I have familiarised myself, with both the Rules and Safety Requirements of UK Athletics and the Trail Runners Association. I confirm that I am aware of the Organiser's information and requirements in connection with this race. I confirm that I have the level of fitness appropriate for this race and will carry throughout the race any equipment specified either by the UK Athletics & Trail Runners Association Safety Requirements or by the organiser. I accept the hazards involved in trail running and acknowledge that I am entering and running this race at my own risk. Other than the Organiser's liability for causing death or injury by negligence, I confirm that I understand that the Organiser, UK Athletics, & Trail Runners Association accepts no liability to me for any loss or damage of any nature to me or my property arising out of my participation in this race.
I agree that the organisers may publish my personal information as part of the results of the event and may pass such information to the governing body or any affiliated organisation for the purpose of insurance, licences or for publishing results either for the event alone or combined with or compared to other events. Results may include (but not be limited to) name, any club affiliation, race times, occupation and age category.
As the Barnabas Sports Trust, is a registered Charity we can recover tax on any donation made by you. Half your entry is a donation that you are at liberty to withhold. However we hope that you will wish to support the race and charity.
Gift Aid Declaration: By ticking the box you confirm that you are a UK income or Capital Gains taxpayer. You have read this statement and want The Barnabas Sports Trust to reclaim tax on the donation you make.